The Project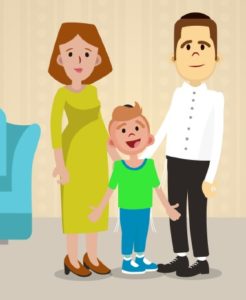 Animated Movies to Prevent Child Sexual Abuse
In today's culture of interaction and stimulation, visual aids have become essential teaching tools.
Tahel's Educational Programs have been using plays and films as triggers for starting the discussion about domestic and sexual abuse. Trigger films have been proven to be extremely effective in promoting learning and change in behavior.
Tahel is now taking this one step further. We want our safety tools to reach as many children as possible. We want to prevent as much future abuse as possible. Therefore, we are producing a series of animated films geared towards the religious community to raise awareness and teach children, young adults, parents, and educators about abuse prevention. We plan to distribute the films in Hebrew and English so that they can reach as many people as possible. They will be a part of Tahel's education workshops and will also be available online.
The first in the series is a film for children. The film teaches safety rules and how to recognize a risky situation. The film is designed like Tahel's workshops to empower and children and not to be scary in any way.
"This film is dedicated to the memory of Danny Kaufman who loved people
and was loved by all"
To become a partner in this project,
donations can be made by clicking below: